Hi,
I just finished listening to the audio
version of Brian's 15K in 7 Days.
Very interesting! Brian explains in it
in detail how he was able to build a
very responsive list that allowed him
to be in the top 20 of Mike Filsaime's
Butterfly Marketing launch last year.
That by itself is not so amazing... but
the fact that his list back then was
just 1,286 subscribers strong!
At first the title of his product kind
of scared me off... I have seen this
kind of titles before... 15K in 7 Days
makes it sound like he earned the 15K
with just 7 days of work, which of
course is not the case.
Same as Mike Filsaime sold over a
million worth in just a week doesn't
mean it took him just 7 days of work.
What titles like this don't reflect
is the amount of preparation time it
takes those people to get a week of
high sales numbers.
But what I liked about Brian's 15K in
7 Days product is that he reveals point
by point how he got this mega responsive
list of subscribers.
And it the end... the responsiveness of
a list is way more important then the
size of the list itself.
I certainly learned a fair share listening
to the audio in which Tellman Knudsen fries
Brian... well, not literately.
I am not sure how far the closing comment
on Brian's sales letter is true or just
sales hype, but for the current price of
just $27, this investment was certainly
worth it for me.
According to the sales letter, the price
will go up to $97 after the first 500
sales.
Again, not sure if it's just sales hype,
but I am certain you prefer $27 from $97.
So, what have I learned exactly? Without
giving all away, I can say that I learned
that I need to change several aspects of
how I run my list and also how to build it.
That list building is a very important part
of our online businesses is something I
learned early one... that relationship
building is of equal if not larger
importance is something that I learned later
on.
All in all, I can happily recommend Brian's
15K in 7 Days to you...
FrankBauer.name/recommends/15Kin7Days
'Whatever the mind can conceive and believe... it can achieve.'
Napoleon Hill, Think & Grow Rich
To your success,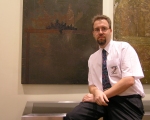 Frank Bauer
Owner of More4you.ws
PS: You can listen to the first 10 minutes
of the audio recording right on the sales
page.
Also, the video effect in the header is
really cool... check that out as well,
something else to learn from.