Hi,
Mark Joyner, the godfather of Internet Marketing,
is looking for 7 people to personally train for 7
days free of charge... will it be you?
I personally auditioned for this just a few minutes
ago.
And even though I am creating competition for myself
by telling you... I just had to let you know about
this once in a lifetime chance!
But you need to be fast. I just heard about it from
Anne, Mark's personal assistant, they will pick the
7 lucky winners already on the 20th of June.
So, hurry up if this interests you and visit
www.simpleology.com/audition/add2it
for complete details.

'Whatever the mind can conceive and believe... it can achieve.'
Napoleon Hill, Think & Grow Rich
To your success,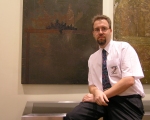 Frank Bauer
Owner of Add2it.com & More4you.ws