Articles are a great way to get your name, your brand and your contact information out among Internet users.  If you have an article that is interesting, informative and is helpful about a service or product, then you will find your article spreading faster than the common cold. You are going to use the ever important resource box to include your contact information and website.  You can also allow others to use your article on their blogs, website, etc… as long as they keep your contact information in the resource box intact.
Now, let's discuss how to make your article sell for you.  There is a very important part of article writing and that is the Resource Box, this is the "magic box" that will get your readers to your website.  This is where you will put a short bio and signature.  There are some key ingredients to your resource box and here they are:
Name: Okay, you are thinking "duh, Frank… of course I know to put my name".  Well, you would be astonished to know how may people do NOT include their name.  Your name and/or title is going to be the first thing you include in your resource box.
Website Information: This needs to in a valid URL format for example:  viralurl.com/
USP (Unique Selling Proposition): Here you will write a couple of sentences that will set your product or service apart from the others.  What makes you unique or special, why should they buy your product?
Make the Sale: Now you have given them some great information, making them wanting a little more.  Now it is time to lead them to your website where you will then ASK for the Sale.
There are some other options that are great to include in your Resource Box, such as:
Contact Information: This will be your business number or any other way that you can reached.  When you add this information, remember that your articles will be out there for a long time, you may not be able to change it so easily.
Ezine Subscription: It is best to use a URL address rather than your email address for this.  You will be able to capture their email address and gain them as a reader, develop their trust in your service.
Free Bonus: You can add a free report on your niche that will enhance your reputation as an expert on your topic.
While the things previously listed are great, you may want to avoid things such as including all your website listings.  You don't want to have a bunch of websites that have no relevance to your article.  Keep the website that is related to your article only.  Also, avoid pitches for any products that have nothing to do with your product or service.
Also, your Resource Box should not be any larger than 20% of your entire article.  The article is the meat, and that is what your readers are looking for.  Your Resource Box is just the little extra for them to learn more about you and how to find more great information like they just read.Think of your article marketing strategy as "Give and Take"; You "Give" with your article and you "Take" with the Resource Box.
You are writing an article as your product advertising, a very inexpensive form of advertising I might add.  When you purchase advertising in any other form, you stop paying, the ad stops advertising.  Your article will be doing its job for years, selling your name, your product, all the while, creating more success for you.
It is vital that you know your product as well as your readers.  You have an audience and the more you know who they are, the more successful your articles will be.  Keywords are important to your article as well, know your keywords, include them 3 to 4 times throughout your article.
These are just a few things you need to know before you get started on your article marketing campaign.  If you know your subject, just write about it.  You don't have to be a writer or a poet to do this.  Anyone can do it, you just need to begin.
'Whatever the mind can conceive and believe… it can achieve.'
Napoleon Hill, Think & Grow Rich
To your success,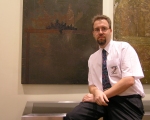 Frank Bauer
Owner of More4you.ws