If You Are A Blogger, Get Zemified
As you know, when you are a blogger, you need to have access to all types of resources, and this takes a lot of your time to do all this research. What if there were something that would do the research for you as you write? Wow, that would be great! Well, the time has come, the site is Zemanta and all you need to do is visit the platforms it supports and you will be on your road easier blogging.
I have come across another great tool to make your blogging experience not only easier, but more productive. This tool is Zemanta, a Slovenian- based company which has developed a fantastic service to make your blogging experience enjoyable. It is available for several platforms as a plug-in, such as WordPress and Movable Type, as well as Internet Explorer, and the popular Firefox. You can also use the plugin for Blogger, LiveJournal, and Typepad.
You will see this icon on the right end of your URL bar. This will let you know that your extension is installed properly and ready to be enabled. Once you go to your blogging dashboard, it will become enabled.
How to Get Started
Once you are ready to write your blog post, do as you normally would. You will see a new sidebar that Zemanta has added to your editing page. Once you being to write, you will see some great pics from flickr, and you can use this to inspire you as you write. The sidebar will refresh every 300 characters, allowing you to continuously be fed information and resources to assist you.
Here are the blogging platforms that are supported:
What Does It Do?
As you are writing your blog post, there is some cool technology that will provide for you tags, some great pics, links, and useful documents that will enhance your blog.
This site first began as a service that generated web pages automatically from subtitles used on Television. They then sold the technology and decided to use the same principle for blogging, but this time however, they put their focus on the English speaking market to broaden their horizons.
This is a very easy program to use, making my time more productive as it finds the pictures and articles, or notes needed for my blog, simply and easily for me, all while I am writing.
Some of the extra features I found to be interesting were the Amazon affiliate links, and geotagging. Geotagging uses Google Maps to find news related to your blog geographically.
This is a new program, so expect a few bugs, but remember, they will be corrected soon. I feel this is a great tool to have for anyone who is a blogger. Give it a try, tell me what you think.
'Whatever the mind can conceive and believe… it can achieve.'
Napoleon Hill, Think & Grow Rich
To your success,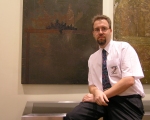 Frank Bauer
Owner of More4you.ws