What Is Viral Marketing?
When you hear the word "viral", what do you think of? Do you think of the flu, a bad cold, or any type of sickness that spreads quickly among everyone it comes in contact with? Well, you are right, that is what happens with a virus. The word virus to computer owners is a subject we don't like to think about, however, the virus you want to spread is your name, product, brand, all by spreading the word quickly, virally.
Viral marketing has been used long before the Internet was ever invented, it was used as "word of mouth". We know the phrase now with Internet Marketing, or Web 2.0, and this can be a very powerful tool that can be used to your advantage if done correctly.
There are a variety of ways to use Viral Marketing, and in this article I will list the Top 7 methods for you to use right away. You can start with your own email signature where you can include your name, website URL, and your USB if you have a brand to promote. You may also add a tracking URL that can actually let you know if someone clicks on your tracking URLs located at the bottom of your message. This is very inexpensive to apply and very effective and can be done to virtually any email account.
Where To Begin
The first 3 methods uses a strategy of giving away a service or product for free, and this product includes the links to your website as well as your contact information. When someone receives your free product, they are then encouraged to pass it along to their own readers, prospects, and clients, again for free. This method has been proven to be effective and quick as a viral marketing strategy.
1. Ebooks
This is the easiest and most popular method used online. Create an interesting Ebook then give it away. As part of the content, include your website links and any ads that will help promote your product. You may also use an Ebook written as PLR material, and be re-branded with your own personal URL and affiliate links. Encourage your readers to share their Ebook with anyone and everyone they know, put it on their own website as a freebie.
2. Articles
Articles are a great way to get your name, your brand and your contact information out among Internet users. If you have an article that is interesting, informative and is helpful about a service or product, then you will find your article spreading faster than the common cold. You are going to use the ever important resource box to include your contact information and website. You can also allow others to use your article on their blogs, website, etc… as long as they keep your contact information in the resource box intact.
3. Software
If you have a software, offer your visitors a trial version, or maybe one without the frills, as a freebie. Make sure your product includes ads, your email, and links to your website. They will then see the links that offer them the full version of your software or an upgrade. You may also have your recipients offer your software on their on website and to their contacts.
4.Video
Because video has been on the market for a while, to generate traffic will take some creative techniques to appeal to unique visitors. Get yourself set up, focused on your niche and have fun.
5. Forums
Internet forums are fantastic for your viral marketing strategy, and if it is a forum you created, even better! You don't need to be a genius to create a forum on your website, there are several hosting services that come with a forum that can be integrated automatically. By creating your own forum, you are creating your very own viral network with your banner and AdSense codes. This is a great way for you to get your viral marketing strategy into high gear.
6. Branding
A brand is something that sets you apart from the rest. When you walk down the aisle in a store, you see many of a similar product, but they all have their own brand. How many shampoo's do you need? Well, there are oodles to choose from; they all do the same thing, but each have something that sets them apart from the other brands. This is what you want to do; what is it that you have that sets you apart from the competition? How do you get your targeted audience to know who you are so they will want to buy your product? This is where creating your brand comes in, you get to advertise who you are and what makes you special.
Facebook, MySpace, Twitter, just to name a few, are a goldmine for your viral marketing strategy. I will go into how to use these valuable resources to your advantage along with any other social networking tools.
Get ready, you are about to start your own Viral Marketing Campaign with some great information forthcoming. Also, I want you to check out the ViralKing, he has some great information to get you on your way to success.
'Whatever the mind can conceive and believe… it can achieve.'
Napoleon Hill, Think & Grow Rich
To your success,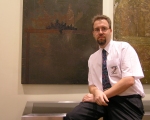 Frank Bauer
Owner of Add2it.com & More4you.ws