Ebooks are the easiest and most popular Viral Marketing method used online.
Create an interesting Ebook then give it away.  As part of the content, include your website links and any ads that will help promote your product.  You may also use an Ebook written as PLR material, and be re-branded with your own personal URL and affiliate links.  Encourage your readers to share their Ebook with anyone and everyone they know, put it on their own website as a freebie.
Purpose Of An Ebook
You are creating an Ebook that is so good, so interesting, that anyone who reads it will want to pass it on to others, and be able to do this easily.  If you have ever downloaded an Ebook, you surely have seen books that grabbed your attention, and some that you deleted as soon as you opened it.  There are two mistakes that many make in creating an Ebook, and they are 1) no "Table of Contents", making navigation nearly impossible and, 2) Banner ads on the main page, this reduces the value of the Ebook immediately and ends up deleted, also backgrounds and fonts that are difficult to see.
You can give free Ebooks to your website reader to start Viral Marketing.
They work like this:
1. You make an ebook, give link to your website or promote your product in your ebook
2. You make the ebook available for download in your website
3. Tell your visitor that they are free to share the ebook to anyone
If your visitor find your ebook useful and interesting, they will be happy to share it with their friends or their web visitor. Before you know it, your ebook will be all over the Internet.
Isn't It Hard To Write An Ebook?
No, it's not… there are a variety of ways you can get great content for your ebook.  The best method is to write your own articles and use these articles to create your Ebook.  But there may be those of you who don't love writing, so your option is the great world of PLR (Private Label Rights) Articles, you can use these to create very informative Ebook.  Another option is to find a good ghost writer who will write your content for you.
Now You Have Your Content, What Next?
You now need to decide what format you want your to compile your Ebook.  There are two options, PDF or EXE format.  Each of these formats have their own pros and cons, use the one that you are most familiar with.  The most popular method is PDF because it is easily viewed on most computer platforms, whereas the EXE format is a more protected format using an advanced password protection.
Now Your Ebook Is Done; Time To Deliver
This is the easiest part of your viral marketing strategy, you are going to put a link on your website where anyone can download your ebook, perfectly simple process.  You will benefit the most if you have a form to get the name and email of your visitor, then allowing them to download your Ebook.  Now that you have their name and email address, you can use an auto-responder like Getresponse, Aweber or Add2it MailResponder Pro for your follow up communications.
Provide some type of incentive for your reader to pass on your Ebook, an example being "re-branding", where your reader can add their URL, offering it to their readers in their newsletter or a bonus,  and this in turn provides free publicity for you.
Summary: Content is key here, you have to have information that is relevant, useful, and valuable, when you have this you will have a successful Ebook that is passed on from reader to reader.  The Ebook is Free, no cost whatsoever, and provide an incentive for them to pass it on.  The bottom line here is to create traffic back to your website and providing content that is relevant to your product.  This is best done in a subtle way, not as an ad for your product, but something of great value, a wonderful free bonus for your reader.
Creating and distributing viral e-books is not difficult as long as it's done right. An e-book that only reveals 2 out of twelve chapters is not a viral e-book, the viral effect evaporated when you required payment from the reader to unlock the entire e-book. No one will pass on an e-book requiring payment. At best such an e-book qualifies as a lead generator.
As with any viral marketing product you wish to promote it must be 100% free. Furthermore it must be a quality product or service. A quality product will inspire trust in your visitors and it's that trust that will earn your site repeat traffic.
'Whatever the mind can conceive and believe… it can achieve.'
Napoleon Hill, Think & Grow Rich
To your success,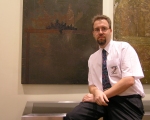 Frank Bauer
Owner of More4you.ws