Hi,
Tahir Shah & Chris Freeman have just relaunched the
"How To Avoid The Marketing Nightmare" Course.
They have it at a reduced re-launch price but only
till midnight tonight:
Take a look right now. You'll see just from the
testimonials of those who were amongst the first
group to get hold of the course in the trial launch,
why you can't afford to miss this.
And remember the price goes up at midnight tonight!
'Whatever the mind can conceive and believe... it can achieve.'
Napoleon Hill, Think & Grow Rich
To your success,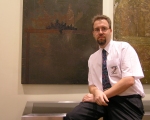 Frank Bauer
Owner of More4you.ws
PS: They really are only having it at the special relaunch
price for 12 hours only.
Then the price goes up for good. Get it right now!