Hi,
I have good news for you today. Robert Puddy and Soren
Jordansen just launched this month a quality gifts only
giveaway... The 15 Days of Summer Giveaway.
They called in some favors from 15 of their internet
marketing friends (including me). The result is 15
absolutely superb gifts that you can download right now
without paying a single penny.
And this is not like all the other giveaway sites out
there. These gifts had to pass rigorous quality tests -
there is no fluff and no filling and certainly no
rehashed stuff that you have seen on hundreds of other
sites.
So what's the catch?
There is no catch, except that this giveaway ends on
August 15th... that means there are just 8 days left.
After that you can only access these products and
services by paying top dollar for them as usual.
That is why I had to get this information out to you
today.  Don't waste any time, secure your free
membership today so you can download all the goodies
before the giveaway is over.
Have a great day!
'Whatever the mind can conceive and believe... it can achieve.'
Napoleon Hill, Think & Grow Rich
To your success,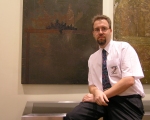 Frank Bauer

Owner of More4you.ws

PS: Remember... you need to act fast. Once this
giveaway is gone, it will be gone forever, and will
not come back. Secure your spot today!
    www.15DaysOfSummer.com