How Can Forums Help?
Let's start out by first explaining the definition of a "forum".  Simply, a forum is a place online where you are free to discuss and participate in topics of interest.  There will be sections that will correspond to each topic.  You can join in on the listed topics, or start your own thread.
When you first join a forum, you will introduce yourself and the topics you are interested in.  There are so many advantages for your business to become involved with internet forums.  I will list a few of these advantages here, but remember, this is just a few reasons.
Advantage #1
Learning more about your particular interest. As you participate in a forum, you will begin to bond with the other members in your group. The members of that group will begin to trust you, expressing their doubts, fears, and questions about that topic. You may become the "expert" they are searching for, someone who is there to share valuable knowledge and information. You will also learn more by reading the questions and replies by other members.
Advantage #2
Method of increasing traffic to a website. You have just created a website, but you don't have any traffic yet. How can forums help you create traffic? Not only will you create traffic to your website, but you will be doing it for free. When you sign up on a forum, you will have an option to create a signature, which will be automatically attached to each post you write. Your signature can include your website, which will be an automatic invitation to the forum members. If you have contributed something of value to the forum, then no only will your post be read, but your name and URL to your website.
Advantage #3
A chance to get to know others with similar interests. Face it, working online can become a pretty lonely business, since you don't really interact with the public. Forums are a great way to make connections with fellow marketers, or those who have the same interests or passions. Share ideas with, create friendships, have the comfort of know that there are so many more that are in the same spot you are in. You no longer feel so alone in cyberspace.
Advantage #4
Backlinks are created, which affects your page ranking in a very positive way. Many marketers will exchange links with other sites which will increase the number of backlinks to their own site. As they exchange backlinks, they are boosting their page ranking as well as boosting search engine ranking. An example would be your signature which includes your website URL. With every post, you will get a backlink to your website. The more you post, the more backlinks you create.
Internet forums are a great way to enhance your viral marketing strategy. It may take a little more time, but worth every minute of it. Not only will you be creating traffic to your site, you will become an expert in your topic or niche. You will gain respect and trust of the other forum members, creating a positive reputation.
Another quick note, for those of you who are ready for an even bigger challenge, you can create your own internet forum. You don't need to be a whiz kid or geek to do this. You can choose from several hosting sites that will help you. If you create your own forum, you are actually creating your own viral social network that will display your Adsense codes and banner. If you are ready to kick your viral marketing into high gear, then this may be your ticket.
'Whatever the mind can conceive and believe… it can achieve.'
Napoleon Hill, Think & Grow Rich
To your success,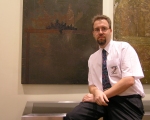 Frank Bauer
Publisher of the More4you.ws Blogletter